New tools for teaching and learning Email Self-Defense
We're excited to be launching version four of our Email Self-Defense guide to free software-powered encryption. We think that this guide is the best on the Web for helping newcomers take their first steps into encryption, and we're excited for all the improvements in this version.
This post is by Zak Rogoff and Email Self-Defense intern Adam Leibson (More about internships.)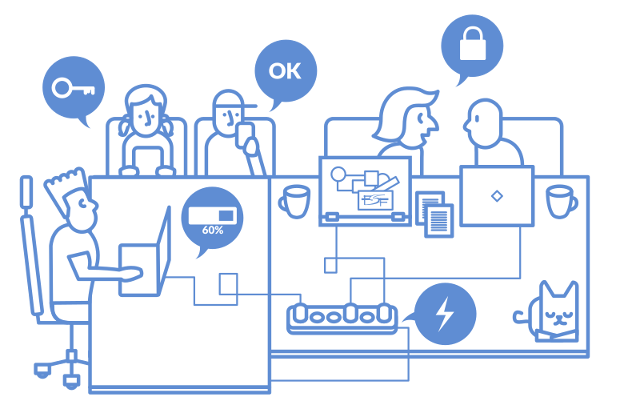 For starters, we've added a page to help you teach your friends and community what you've learned. We've also made a number of improvements in the guide itself, including clarifying many technical points and updating it to reflect changes in the software. We've expanded the troubleshooting sections by adding links to external resources, so that you can get alternative explanations of the steps, if you find that helpful. There are also new, advanced sections so that skilled users, as well as beginners, can learn something new.
Central to the new version is an overhaul of Edward, the GnuPG reply bot, that helps people practice as they learn. Longtime friend of the Free Software Foundation (FSF) Andrew Engelbrecht wrote the new version, building on work by community member Josh Drake (zamnidex) and Lisa Maginnis, FSF's senior systems administrator. If you'd like to explore Edward's source code, you can download it from Email Self-Defense.
Many people who easily could defend their email don't do so, because they don't know how to get started. If we want to challenge the global bulk surveillance system, we must share the tools and techniques necessary to resist. We can use this opportunity to teach them about the benefits of free software, for our security, privacy, and freedom. We encourage you to share and teach the guide with your friends and neighbors, and lead workshops using the new Teach Your Friends page.
There are eleven translations of Email Self-Defense, but as of now only the English one is updated to version four. To be successful, it must be a global effort, but reaching everyone is a huge job. We need international help making and updating translations, starting with these instructions.
---
We're nearing the end of our winter fundraiser and, as of last count, we have $72,000 dollars left to go. We want to deepen our work on encryption this year — it's an important pillar of computer user freedom, and it's currently under attack politically. To reach our goal and fund this and other projects, we need your support. Please, join the FSF as a member or make a one-time donation now.