LibrePlanet for all!
by libby Contributions
—

Published on

Dec 23, 2013 05:14 PM
I can't even tell you how excited I am for LibrePlanet 2014 on March 22 and 23, 2014, which is fast approaching! Right now, the rest of the FSF staff and I are working hard on the program for our annual conference so that in the next few weeks we'll be able to share our amazing roster of speakers with you.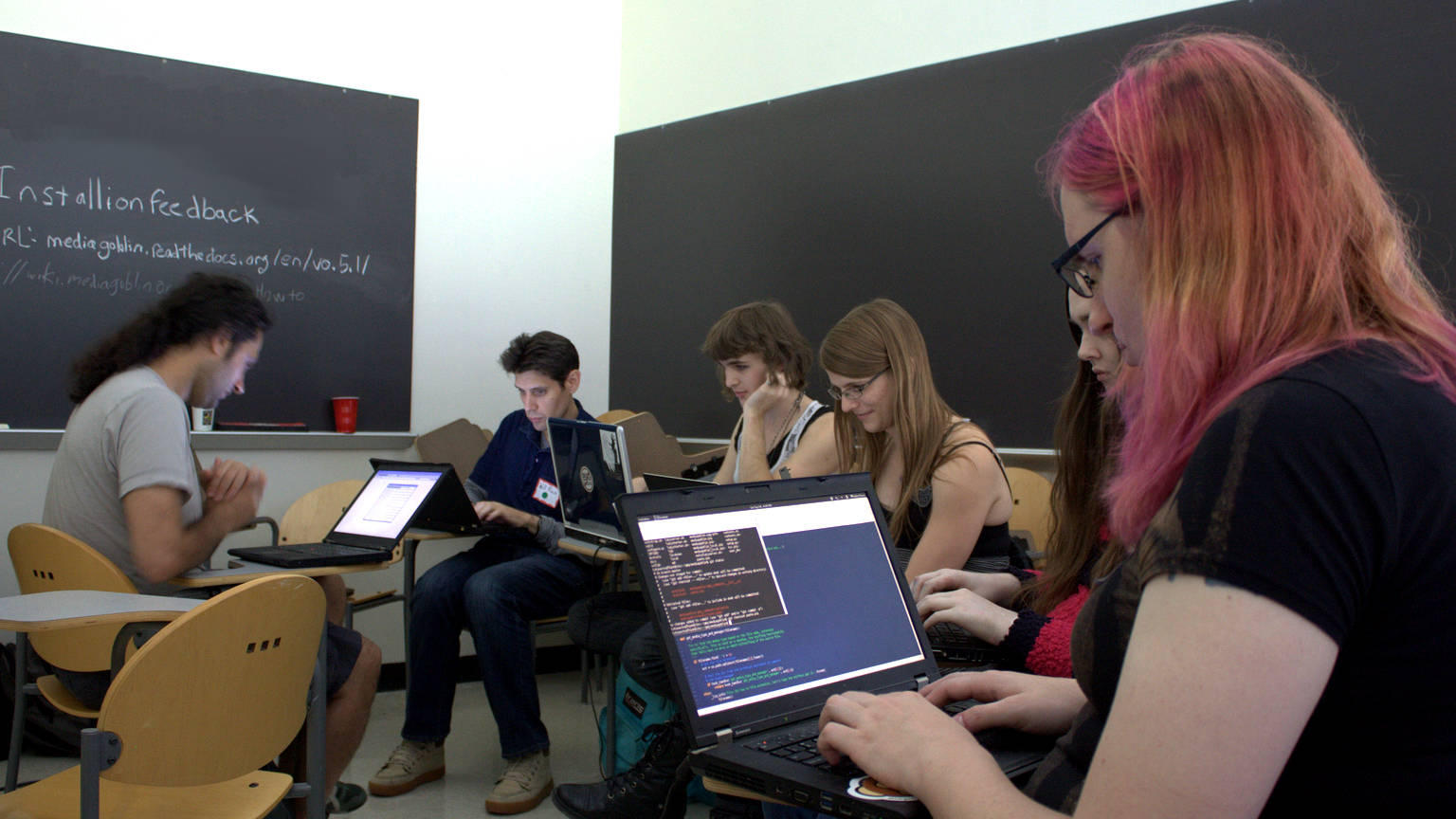 But here's the thing: to put together the strongest possible program, we need the funds to help some of our speakers travel to Cambridge, MA so that they can share their ideas with all of us. We also want to bring attendees who will learn a ton at LibrePlanet and bring that new knowledge back to their communities, helping us make LibrePlanet's reach truly global.
We've launched a scholarship fund so that we can bring free software movers and shakers to Cambridge in March for LibrePlanet. Will you consider giving someone the gift of LibrePlanet this year by donating today? Your contribution will help us meet our $450,000 annual fundraising goal.
We only have a few short weeks before we will start awarding travel scholarships. The money raised between now and January 10, 2014 will help us subsidize airfare and hotel rooms for all kinds of amazing people. We've never had a formal scholarship program for LibrePlanet before. With your help, we can get off to a great start.
A donation of $50 covers one night in a shared Boston-area hotel room, but any amount helps. Please donate to the scholarship fund today.
On the flip side of this request of course are all of you out there who need assistance in order to make it to LibrePlanet 2014. I'm happy to announce that we've just launched the scholarship application on LibrePlanet.org -- applications are due by January 10, 2014 at 22:00 UTC. Apply today!
And please, help us spread the word. If you know someone who would love to attend LibrePlanet if only they had some help paying for their travel, send them this email right away. January 10, 2014 is right around the corner.
Happy hacking!