LibrePlanet 2015: Day one roundup
With over 300 people in attendance, the first day of LibrePlanet 2015 was a blast!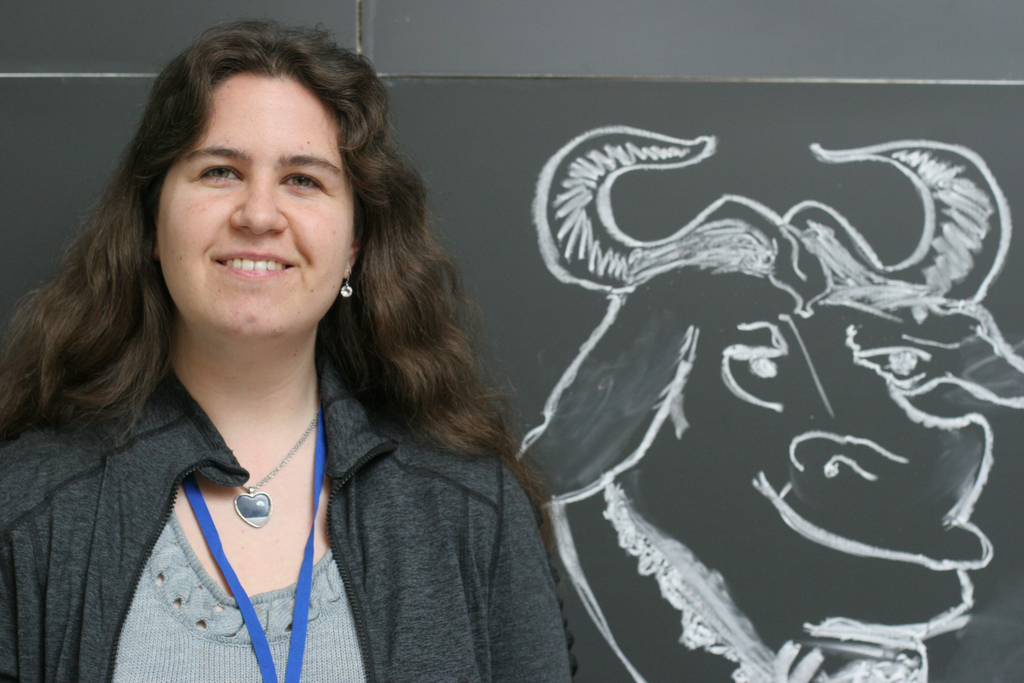 FSF's newest board member, Kat Walsh
On Saturday morning, the new green and white LibrePlanet logo was all over MIT's Stata Center, from our new banners to the t-shirts worn by dozens of hard-working staff, volunteers, and attendees. In the morning, FSF executive director John Sullivan kicked off the day with a few cool announcements: first, that Aleph Objects donated a Lulzbot Mini 3-D printer, which we are auctioning off as a fundraiser for the FSF, and second, that Kat Walsh had been elected the newest member of the FSF board of directors. We are all thrilled to welcome Kat to our board, and excited that she will be lending her knowledge, experience, and enthusiasm to our efforts.
The opening keynote by FSF president Richard M. Stallman covered a range of topics, but focused on the necessity of free hardware designs, which is also the subject of an ongoing series Stallman is publishing in WIRED. Read the first and second parts now.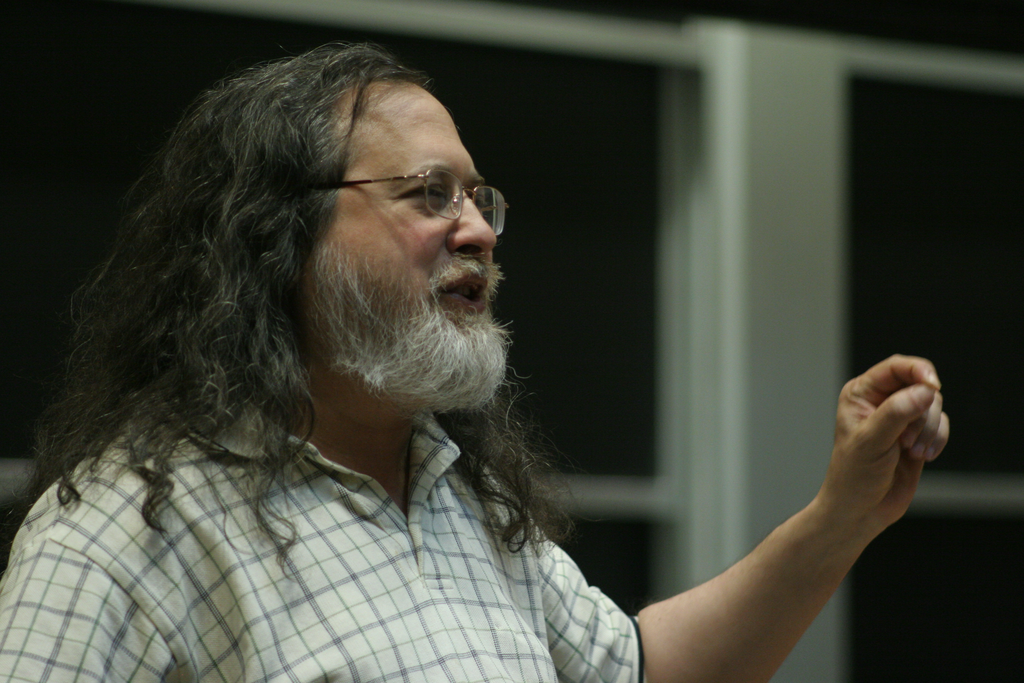 Richard Stallman at LibrePlanet
Of course, Saturday was stuffed with exciting sessions, fueled by our collective enthusiasm and lots of coffee and snacks (thanks to Jasimin, FSF's business manager, for making sure we don't run out of caffeine this year). Talks included a conversation with the FSF's High Priority Projects Committee about revising FSF's High Priority Projects List, Bassam Kurdali's discussion of Blender, which he used to create the FSF's User Lib video, Sucheta Ghoshal's examination of the GNOME OPW program (since succeeded by Outreachy) as a former student and mentor, and Leah Rowe's overview of Libreboot (by the way, we had some RYF-certified Libreboot X200s for sale at the GNU Press store - they were gone an hour after they went on sale).
Saturday ended with the presentation of the Free Software Awards. The Award for Projects of Social Benefit was awarded to Austin, Texas-based nonprofit Reglue, and accepted by founder Ken Starks, who also gave a session on Sunday. The Award for the Advancement of Free Software was presented to Sébastien Jodogne for his work on free software medical imaging with his project Orthanc.
Following the day's formal sessions, many attendees gathered at Flat Top Johnny's for pool, good food, and more conversation. We are looking forward to more great sessions today, closing with a keynote by Karen Sandler, executive director of the Software Freedom Conservancy. Tune in to the livestream if you aren't here in Cambridge!