LibrePlanet 2014: Day one wrap-up
by wtheaker Contributions
—

Published on

Mar 22, 2014 11:11 PM
The first day of LibrePlanet 2014 was a huge success, thanks to the work of our tireless volunteers, staff, and speakers.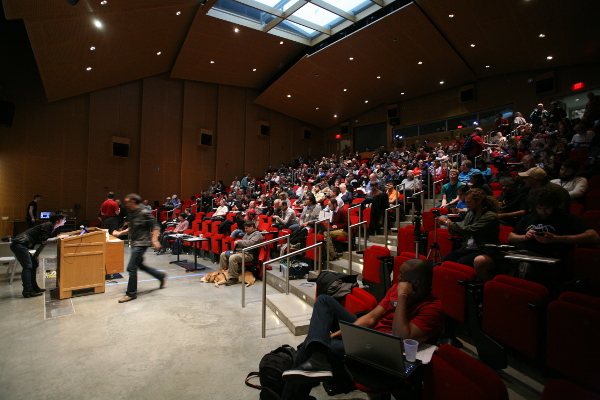 Audience members waiting for a keynote to begin
In addition to being the most diverse conference yet, this year's LibrePlanet was also the largest with upwards of three hundred people attending. The lecture halls and corridors were packed with excited free software activists and our exhibit hall was filled with representatives from free software projects and businesses. There were so many great talks and I'm disappointed I wasn't able to attend them all. I especially enjoyed Bradley Kuhn's talk "Considering the future of copyleft: how will the next generation perceive GPL?," which discussed the threat of free software being coopted by proprietary software companies.
The panel "Beyond the women in tech talk," with ginger coons, Sara Hendren, Kÿra, and Marina Zhurakhinskaya offered some great insights on building a more inclusive and liberatory movement for software freedom and social justice. The panel and the audience collaborated on an Etherpad to build a list of reading materials for people looking to address their own privileges and understand the experiences of marginalized groups.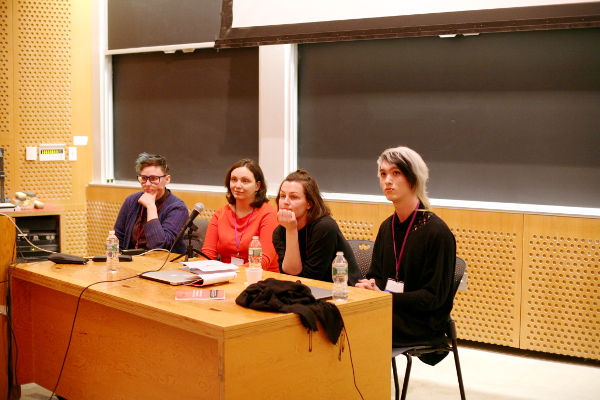 Beyond the women in tech talk
Molly de Blanc and Deb Nicholson's talk on nurturing non-coders built on the theme of creating a stronger and more diverse movement was nicely complemented by the Free Software Awards later in the day, with the GNOME Outreach Program for Women and Matthew Garrett being recognized for their contributions to free software. With a day this great, I can't wait to see how tomorrow shapes up.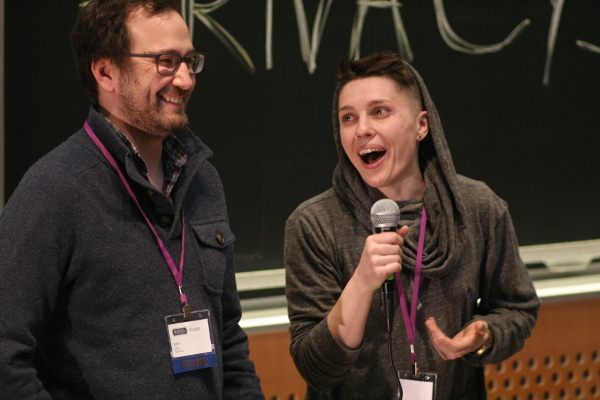 See you tomorrow!