Help us get twenty-five more associate members by July 28
We are rebooting the current member drive with an extension goal to gain twenty-five new members by July 28. For those who join as new members during this time, we have a fancy genuine wood GNU sticker to reward you for supporting the FSF.
Working together for free software
We are immensely grateful for all the donations we received, the members who renewed their support, and the new members who signed up during our membership drive from June 26 to July 21. However, we did not achieve our goal. One reason is that we are currently left with one fewer channel, one with more than 50,000 followers to whom we can spread the free software message. This is because of some unfortunate choices made by Twitter. Since May 18, our attempts to post to Twitter from both our special command line script and Choqok -- the two methods we had previously developed to avoid the web client's nonfree JavaScript -- have failed, and have continued to fail. We are not the only ones affected. We are still trying to determine whether we can continue posting to Twitter while abiding by our principles. In the meantime, we have been left without one important avenue for reaching our audience at an inopportune time.
Now, we need your help more than ever to spread the word. If you are on social media, please work with us to improve and spread free software and share the message using the hashtag #WorkingTogether. If you write for a blog, please consider mentioning our work as well as the membership drive. And whether or not you're on social media or write for a blog, please continue to share the free software message via word of mouth.
In general, the FSF has faced immense challenges these last years, and this year has been no different. We still see a lot of hesitation for people to travel and meet up, and inflation has increased globally. It has made it hard for many people to pay for even their most basic needs, and unfortunately people's admirable continuation of charitable giving does not balance the declining value of money and increased expenses.
We won't let things get us down. We will extend the membership drive until July 28. Together with your help, we are confident that we can get twenty-five more associate members in that week. The bigger the community of FSF associate members the bigger is our reach. The associate member program started in November of 2002 to maintain the core work of the free software movement. Back then, just as today, the FSF wanted to be sustained by the community we serve. As of today, membership dues make up most of the FSF's operational costs, and it is notable that the fee for our membership dues have not changed in over twenty years. Without members we would not be able to carry out the important work the FSF does for the free software movement.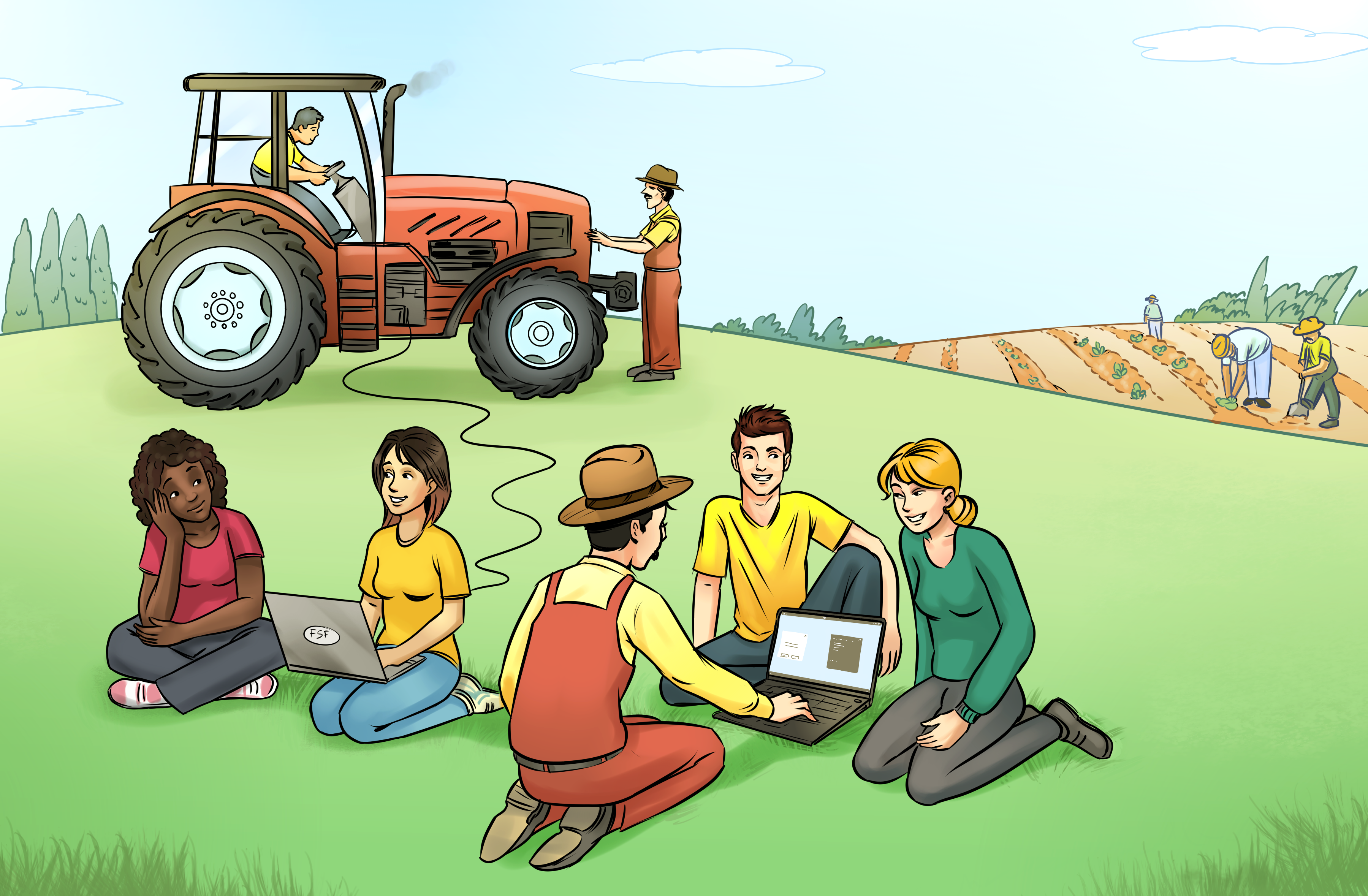 Working together with our beloved associate members, fantastic volunteers, and groundbreaking projects, the FSF is achieving much more than one would think that twelve staff members and a small board could do. Over the last few weeks, we have reported on some aspects of this work, like our latest GNU Press summer swag, how our copyright & licensing associate Craig Topham is working together with free software developers, lawyers, and volunteers for free software licensing, as well as the work the FSF tech team is doing behind the scenes. We completed the first round of the FSF board candidate evaluations and are delighted to have seen a lively discussion with more than 1,100 posts.
Furthermore, we recorded a short tour through our GNU Press shop for those of you who can't visit us on site but have always wanted to see, where the things you can order at shop.fsf.org are coming from. In addition, we hosted a Kdenlive workshop and will be hosting a "LibrePlanet Wiki Edit Fest", where we will work together to improve an important resource for the free software community.
We can do even more if you help us extend our membership base and gain more members who support our work to improve and spread free software. Together, as the free software community, we've already had a tremendous impact on freedom in the digital world. However, we still have a long way ahead to achieve full software freedom. Together, I know we can do it.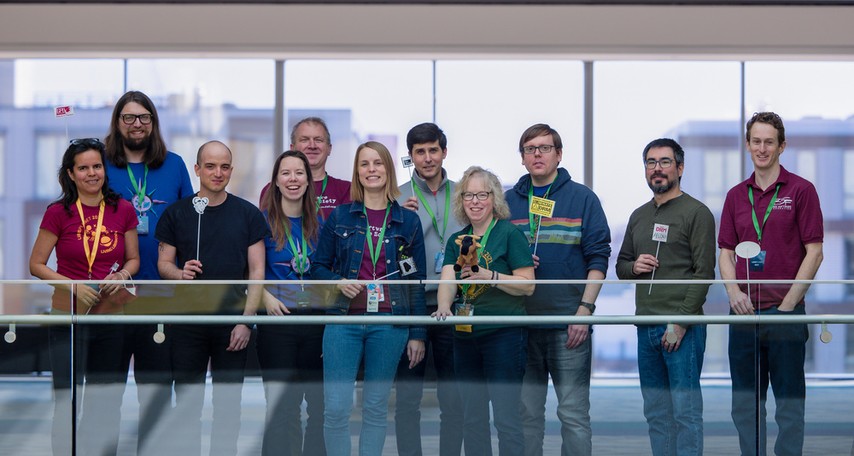 Free software needs a strong community, made up of people just like you. Please join the community of associate members of the Free Software Foundation (FSF). You can start for as little as $10 per month ($5 for students), or $120 per year. With your support we can get to the strength in numbers we need to continue our work, and take on the challenging developments where we need to take a stance. In return, you'll be able to enjoy all the member benefits, which include merchandise discounts, a 16GB bootable membership card, and use of our associate member videoconferencing server. When you join as an annual associate member at $120 or more, you'll also be eligible for this year's sustainable and stylish, genuine wood GNU head sticker.
Illustration Copyright © 2023, Free Software Foundation, Inc. Licensed under Creative Commons Attribution 4.0 International license.