Help the User Lib video go global
We want you to be able share our new video, User Lib, with your friends, family and colleagues no matter what language they speak. Since we released our new animated video introducing the concept and importance of free software, requests for subtitles and offers to translate have poured in.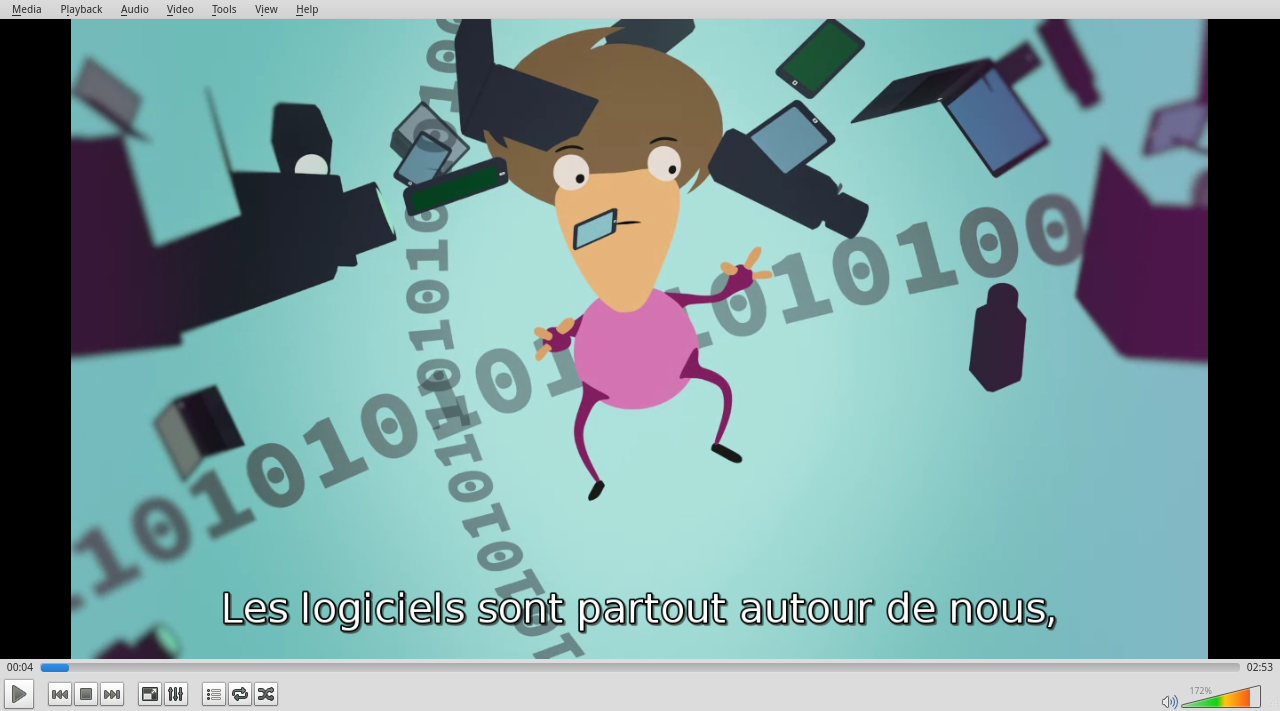 Today, we're releasing an English transcript and a French translation of User Lib, submitted by our friends at La Quadrature. You can view these translations as text files, or download and view them as subtitles using a video player like VLC or mplayer. Some browsers will also allow you to view them as subtitles when you stream the video.
Want to see User Lib subtitles in your language? We are accepting additional translations in SRT format, and will release subtitles as they become available. We are coordinating translation efforts on LibrePlanet. For additional information, email campaigns@fsf.org. In the coming weeks, we'll be announcing translations here and on our primary mailing list, the Free Software Supporter. If you're subscribed you can update the language preferences in your user profile to receive our monthly newsletter in Spanish or French.
We have also released the production files for the video. With these files, you can take the User Lib video and use it for your own projects.
Educational materials like User Lib can do so much to advance free software around the world. We want to make more videos, infographics, and guides in 2015, but we need the resources to make it happen. If you'd like to see more work like this from the Free Software Foundation, please donate or join as a member today. Your contribution will help us meet our goal to raise $525,000 by January 31st.