GNU40 USA: Meeting with old and new friends, and some first few steps on the freedom ladder
On Sunday, October 1, the Free Software Foundation (FSF) hosted a hackday to celebrate the fortieth anniversary of the GNU Project.
Collage of various GNU40 activities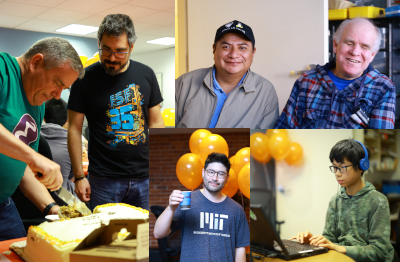 Folks came from both near and far to join in the festivities at FSF headquarters, Boston, MA, on this nice, sunny afternoon. When the event began at around 14:00 EST, both familiar and new faces could be seen gathering around the FSF office. FSF president Geoff Knauth started off the event with a short impromptu speech to the crowd gathered in the intimate office space, sharing with everyone the encouraging phrase that "Life begins at forty." Meanwhile, Sadi moma bela loza, the Bulgarian melody from which The Free Software Song is set, could be heard faintly playing in a nearby room, its distinctive odd-metered tune performed by a fully-liberated X200.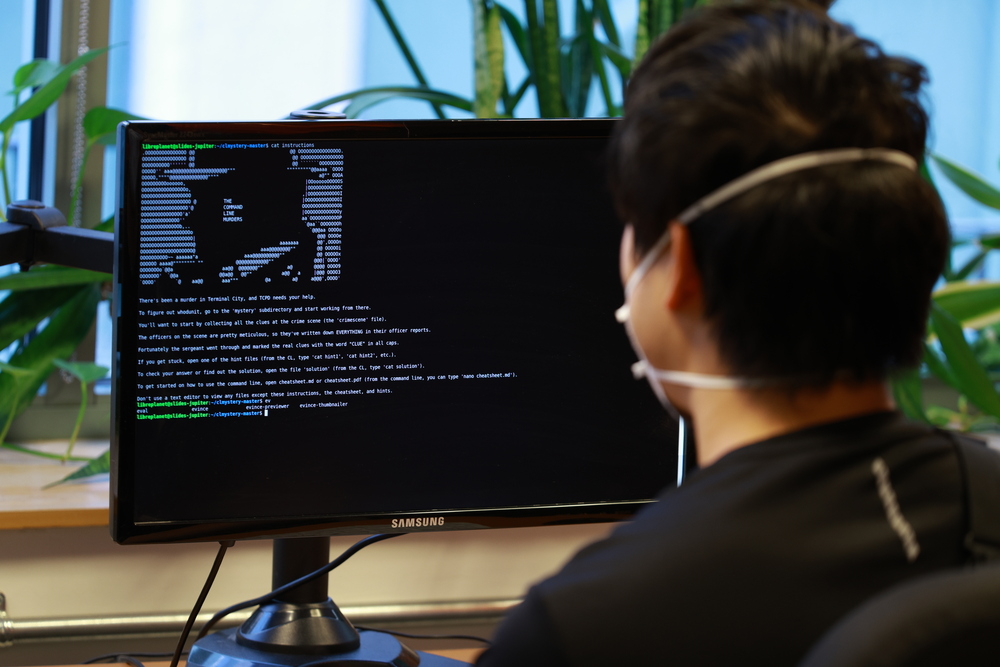 Once the speech and accompanying music were complete, the focus (of course) shifted to cake. Slices of chocolate and carrot cake were distributed among the attendees, who all seemed to appreciate the afternoon GNU-themed treat.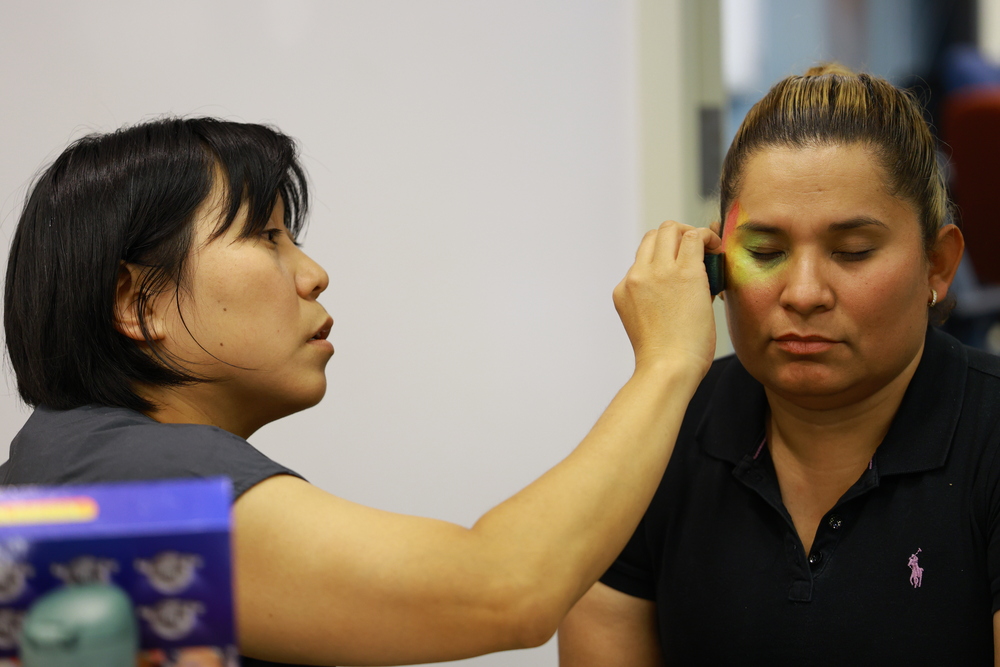 After cake, attendees participated in the various events. Some learned more about the command line, the text editor GNU Emacs, and the programming language Scheme in a playful way with activities led by campaigns manager Greg Farough. Others sat in on a demo for how to flash GNU Boot onto an X200, which was conducted by senior systems administrator Ian Kelling. For our youngest hackers, outreach & communications coordinator Devin Ulibarri held a workshop for them to explore computation through music using Music Blocks visual programming language, which is licensed under the AGPL.
After the event, FSF associate members went to a local pub to enjoy a round of drinks and good conversation as part of one of our first local member meetups since the pandemic. Members and staff shared their stories about how they first learned about free software and GNU/Linux, and what sparked them to ultimately advocate for free software.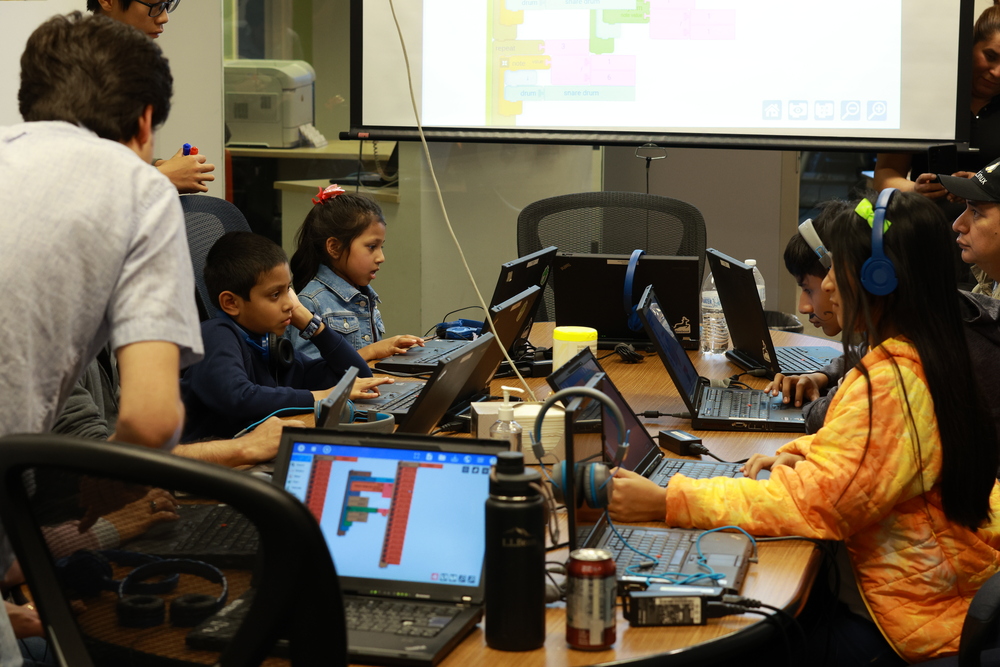 All in all, the event succeeded in our goal of welcoming both long-time members as well as introducing new people to free software and our cause. A few college students from local universities, for example, were able to ask questions seeking to better understand free software licenses and GNU Project history. We received multiple requests from attendees to host similar events again in the near future. And one parent, whose son played NetHack at the event, reported that, the following morning, his son asked to go to the FSF office after school to play it again. When playing he mastered the "vi" movement keys immediately. We hope they serve him well!
We're happy that the hackday served as the first few steps up the Freedom Ladder for some of the folks who attended. We're really proud to serve such an inspiring community of clever, playful people, and we look forward to the next get-together.
Happy hacking and please stay tuned for more FSF-hosted events, including LibrePlanet 2024!
Photos Copyright © 2023 Free Software Foundation, Inc., licensed under Creative Commons Attribution 4.0 International license. Photos taken by Luke Canniff of Redshade Studios.