GNU Guix 1.0.0 released
by Guest post by Ricardo Wurmus Contributions
—

Published on

May 10, 2019 10:39 AM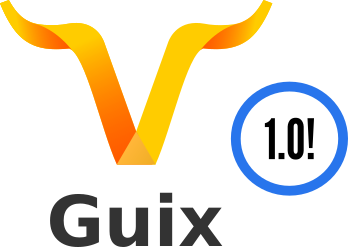 On May 2, the GNU Guix project announced the release of version 1.0 of the Guix software manager. Since the project's beginnings a little more than seven years ago, nearly 300 volunteers from all over the world have contributed more than 50,000 improvements. Guix now provides a huge collection of bit-reproducible free software packages consisting of close to 10,000 applications and libraries from a wide range of categories, including gaming, music production, video editing, programming, and specialized scientific software.
What distinguishes Guix from other free software distributions is that it is designed with reproducibility in mind. It builds packages in controlled environments to ensure that the results are bit for bit the same no matter when or where packages are built. This means that users can easily deploy the very same software environment or even the very same operating system, at different points in time or on different machines. Reproducibility provides strong assurances that are of fundamental value for security, for the use of software in computational science, and for user freedom.

While Guix offers package management features such as transactional upgrades, safe roll-backs, and per-user profiles, package management is just one special case of its general facilities for reproducible, declarative software environment management. Guix bends the notion of a traditional package manager by extending these features to building systems: lightweight containers, Docker images, virtual machine images or bare-metal operating systems -- Guix specifies a flexible, programmable configuration framework for reproducible software deployment at every level. With Guix's simple, well-documented extension to the general purpose language Scheme, users and developers alike can easily declare custom packages and package variants, compose and inspect arbitrarily complex software environments, and generate full operating systems with minimal effort -- Guix is designed to be hackable!
Whether you're a software developer, a user, or a free software enthusiast, we hope GNU Guix will provide you with the tools to deploy and manage software with confidence and ease, qualities that are not usually associated with software deployment. The Guix community would love to hear from you!
The FSF supports the work of GNU Guix through its Working Together for Free Software fund. Make a contribution here!