FSF members now get 5% off ThinkPenguin free software-friendly devices
We're excited to add discounted ThinkPenguin products to the list of benefits that FSF associate members enjoy. ThinkPenguin sells free software-friendly hardware, including laptops, desktops, WiFi adapters (useful if your laptop's WiFi can't work with a free driver), printers and more.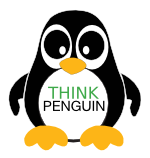 Beyond receiving benefits, members literally keep the lights on and the data flowing at the FSF, enabling the work we do for computer user freedom. If you're already a member, you can log in and access the discount code on the member benefits page (there's a discount code for the FSF shop too!). If you aren't a member yet, well, what better time to become one?
In addition to inferfacing with free software computers, ThinkPenguin's two WiFi adapters and its router are FSF-certified to run 100% free software internally, through our Respects Your Freedom program. The company also participates in free software activism and regularly attends the FSF's conference, LibrePlanet. ThinkPenguin's founder Christopher Waid sent this message:
"It's thanks to many in the free software community, and in particular associate members of the Free Software Foundation, that we have been able to work toward solving many of the hardware-related non-free software problems. While there is still a long way to go I'm proud of what the community has helped us achieve already and am happy to be able to partake in rewarding those who have taken freedom just as seriously as I do."