FSF joins thousands in DC to tell NSA: "Stop Watching Us!"
by wtheaker Contributions
—

Published on

Oct 28, 2013 04:03 PM
On Saturday, October 26, 2013, the FSF joined more than three thousand privacy advocates in Washington, DC to call for an end to mass surveillance conducted by the NSA.
Carrying signs that read, "Privacy is impossible without free software," we handed out leaflets listing easy steps everyone can take to protect their privacy by using free software. The rally capped off a weekend of citizen action, including a lobbying day on Capitol Hill and a Cryptoparty that was attended by over one hundred people.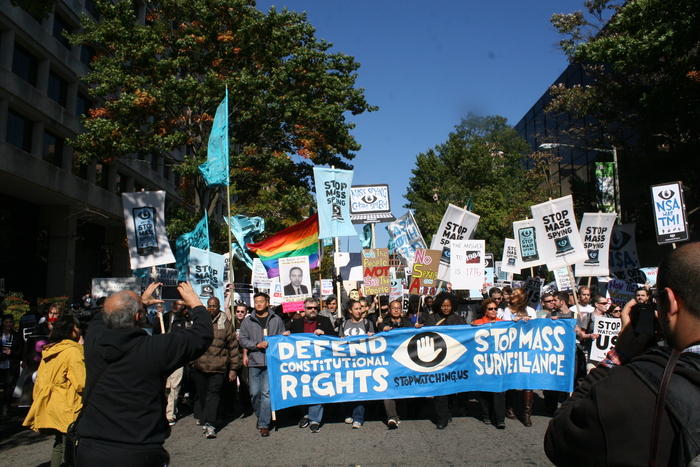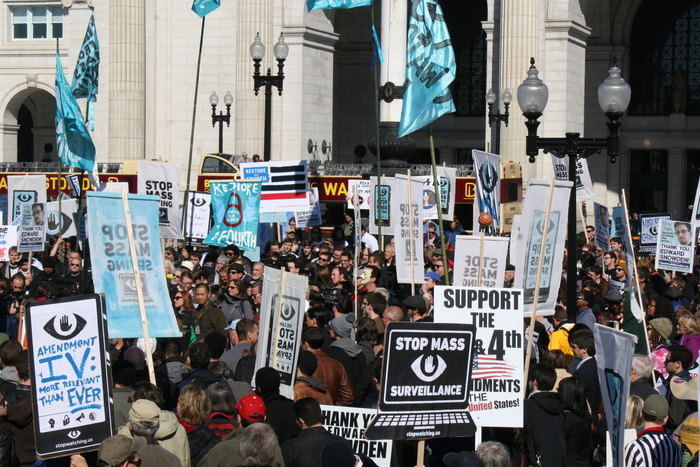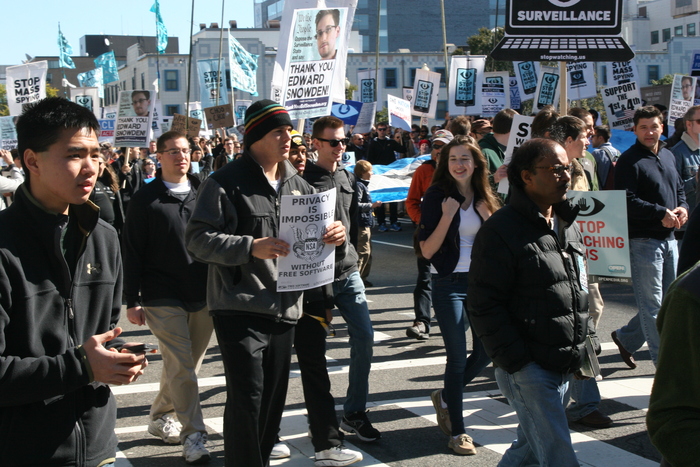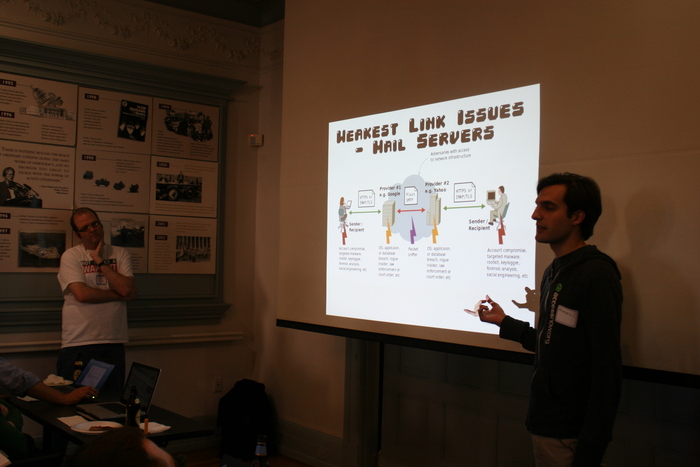 Friday night's Cryptoparty hosted by EPIC.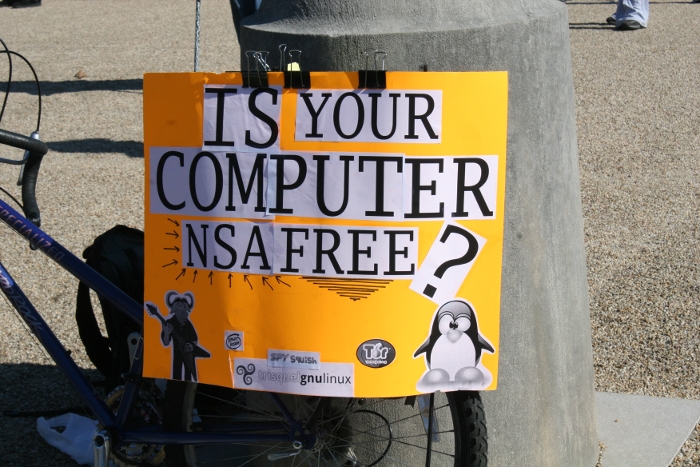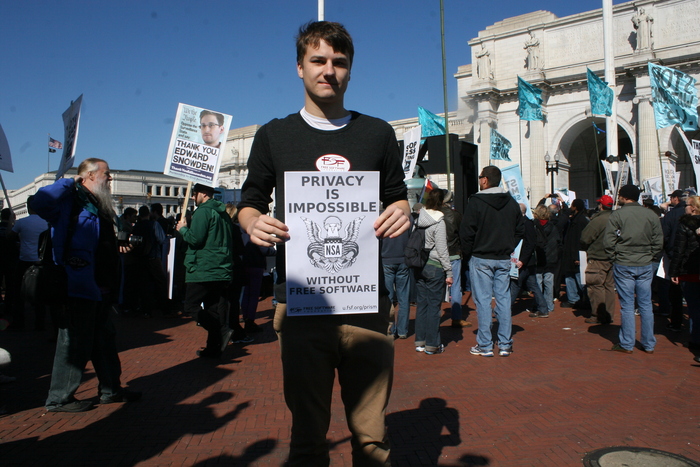 The above images by the Free Software Foundation are licensed under a Creative Commons Attribution-ShareAlike 3.0 Unported License.