For Ada Lovelace Day, highlighting FSF sysadmin Lisa Maginnis
Today is Ada Lovelace Day, when we share stories of women in technology and their achievements.
The holiday is named after a 19th-century English mathematician who is considered by many to be the first programmer. Though generations passed before her contribution was fully acknowledged, she was a pioneer both as a scientist and as a challenger of rigid gender roles. For this Ada Lovelace Day, we're profiling Lisa Maginnis, who is the FSF's senior systems administrator.
As the leader of the technical team, Lisa is responsible for choosing, configuring, and maintaining the FSF's office computers and servers. She uses extensive knowledge of hardware, networking, and electrical engineering to maintain a complex array of all-free software. An alert system sends text messages to her OpenMoko if servers have problems, and she's no stranger to urgent after-hours trips to the office to get something back online.
Since the FSF is the organizational sponsor of the GNU Project, Lisa also administers https://gnu.org and various GNU development repositories. GNU is a central piece in the free software world, and Lisa plays a larger role in keeping it running than many people know.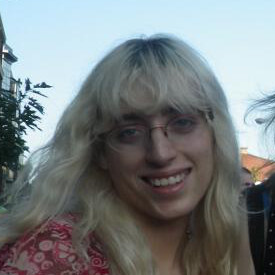 Lisa Maginnis
Lisa's life as a hacker started when she was thirteen, when her mother tried to teach her C programming from a book. Frustrated by her inability to compile the first exercise on Windows 95, she started exploring the Internet and discovered GCC and Slackware GNU/Linux. What followed was multiple weeks of Lisa downloading Slackware over her 56k Internet connection and teaching herself how to install it. By the end, she had not only successfully compiled and run the book's first exercise, but discovered free software and left Windows for good.
Self-directed and ambitious, Lisa dropped out of college when her professors refused to let her use free software tools for her projects. She put to rest any doubts about her decision when she helped found two companies, and then settled at the FSF.
Lisa is not just an enthusiast, but a deep believer in the value and importance of free software. Along with the need for freedom, she also believes that free software is important to avoid duplication of proprietary work, and to help developers "stand on the shoulders of giants."
When she's not working at the FSF, Lisa finds the time to maintain OpenCashier, a free software point of sale system. She's also contributed to a medical records system called OpenEMR, and now writes patches for software used by the FSF, like CiviCRM.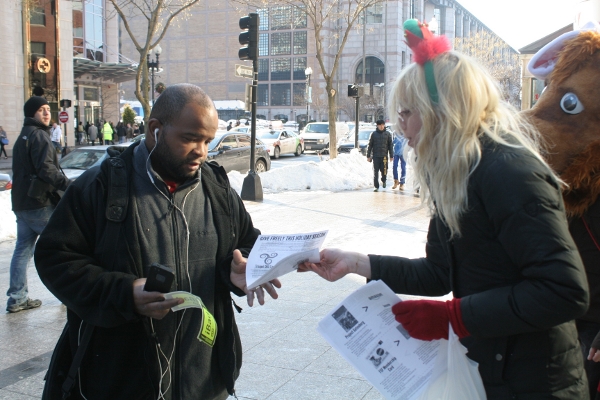 As an expert in free software and in computer hardware, Lisa also advises the FSF's campaigns and licensing teams on technical issues -- it's common for her to review technically complex writings before they are sent out. She even participates actively in campaigns and attends conferences to promote the FSF.
Lisa combines technical talent and skill with a love of computer user freedom. As a self-taught system administrator with a commitment to freedom, her career has not been free of challenges, but she's turned each struggle into an opportunity and climbed to an influential position. She's a cornerstone of the FSF and an important resource for the GNU Project. Thank you, Lisa for your contribution to free software.
You can find Lisa on Freenode IRC as nully in the #fsf or #gnu channels. The FSF is currently looking for another system administrator, so if you've got the chops, you can join her team!
To read more about more women in free software, check out our previous Ada Lovelace Day posts: