Elphel camera: free software and open hardware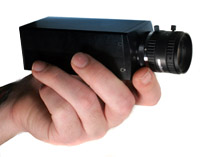 Andrey N. Filippov, developer of the Elphel camera, has published a very interesting paper detailing the history of his efforts and explaining why he chose free software for the project.
The code that runs the camera is licensed for sharing under GPLv3, and the hardware designs are also published under free licenses. You really couldn't ask for a better model for a device that respects and encourages the freedom of users. This project is certainly worth keeping tabs on and we can't wait to see what other creative efforts it will inspire.