CiviCRM: a key part of the free software movement
At the CiviCRM User Summit on the weekend of September 24th, I got to meet the faces behind the software that powers the Free Software Foundation's communication. CiviCRM is the leading free software CRM (constituent relationship management) software, and it's central to our work at the FSF: it sends every email we write and receives every petition signature and every donation you send us.
I had a great time at the Summit and I wanted to share some of my thoughts and experiences with the free software community.
We really, really appreciate the existence of a high-quality free CRM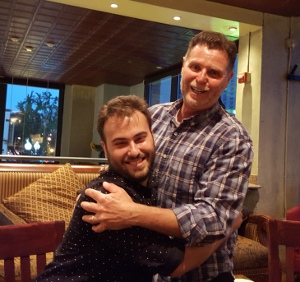 Me with Dave Greenberg of CiviCRM's core team.
Before CiviCRM existed, the FSF had a listing in our High Priority Projects list calling for someone to develop a free CRM. In 2010, we started using CiviCRM, checked the CRM entry off the list and issued a call for other nonprofits to join us in using CiviCRM. Last year, we had the opportunity to work with the free software development firm Zyxware to create the CiviWCI extension, which makes beautiful progress bars and widgets for fundraising campaigns.
CiviCRM is a key part of the free software movement, but it requires continued financial and technical contributions to stay that way and keep improving. The FSF is a proud organizational member of the CiviCRM project, and we hope that other organizations that use it join us.
Nonprofits using CiviCRM are in a great position to educate about free software
The conference wasn't just attended by tech folks who hack on CiviCRM or administer it -- actually, the largest group was people from nonprofits in non-technology fields: the focus on service dogs for the disabled, clean energy, church organizing, and more. These diverse organizations are happily using CiviCRM instead of a proprietary CRM, but most hadn't yet been introduced to the ethical and political ideas behind free software and computer user freedom.
I got to provide that introduction in my presentation during the conference's final plenary session. I did my best to share free software's rich history and seminal philosophical ideas, and I asked the attendees to teach their constituents about free software, leveraging their connection to CiviCRM. Since their community is already interacting with an organization they appreciate through CiviCRM, they're more likely to see why free software is important. Here are some messages I shared at the Summit, which could be useful for some nonprofits to explain why they use free software:
Our organization is part of a community -- we give back by submitting bug reports and code, which helps other nonprofits.
Our organization is thoughtful and ethical about how we operate, and this extends to the technology we use.
Our organization is part of a political movement for technological empowerment, transparency, and freedom.
Our organization avoids spending money on proprietary software licenses so that we can focus on our mission.
Our organization keeps your data safe in a system we can service ourselves instead of leaving it in a black box computer controlled by someone else (if you host your own CiviCRM instance).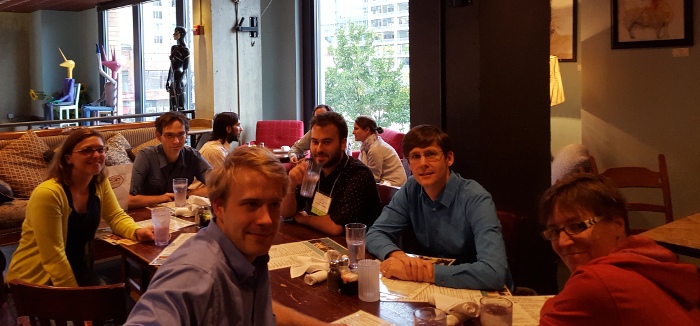 If you work for a nonprofit or other mission-based organization that uses free software and you're interested in introducing your followers to our movement, I'd be more than happy to help you find the way that works best for your community -- send me an email at campaigns@fsf.org. If you have suggestions about improving the messages above or for new ones, I would love to hear those as well.
Yes, you can make a living with free software
One of the most satisfying aspects of the conference was getting to spend time surrounded by people who make their livings developing and administering free software. As an FSFer, I know plenty of people like this, but I'm rarely in an environment where it's the norm. People often try to insist that developers can't support themselves developing free software, but it's not true -- there are people who do it and I know them and they're awesome.
CiviCRM is a free software success story, and it's become an integral to our work at the FSF. We're thankful to everyone who also works on it, submitting bug reports, programming, testing, and translating. We look forward to being part of its community for many years to come, and using it to win more victories for free software.