Cambridge, MA Software Freedom Day recap
In this post, Deb recaps Software Freedom Day 2013, held in Cambridge MA on Saturday, September 21, 2013.
By Deb Nicholson
It was a nice relaxing early fall day.
People trickled and and were greeted by the friendly face of FSF operations assistant, Chrissie Himes.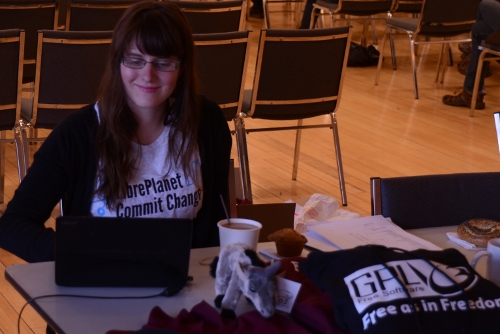 People enjoyed breakfast and coffee from 1369, a Cambridge institution. Red Hat generously sponsored the morning spread, making sure we would stay energized all day long.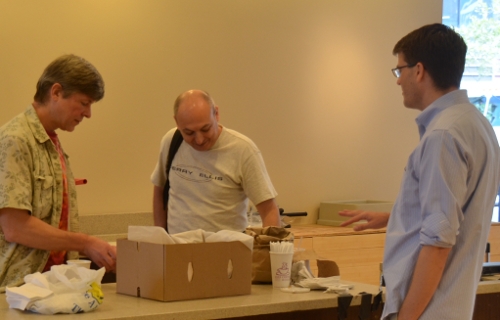 It took a little finagling to get the AV working, but thankfully Paul and Will are on the case.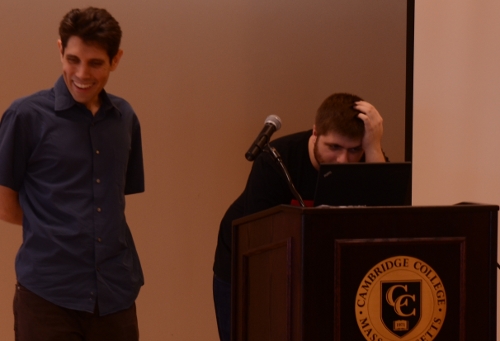 After lunch, we celebrated the 30th Anniversary of the GNU project with a cake.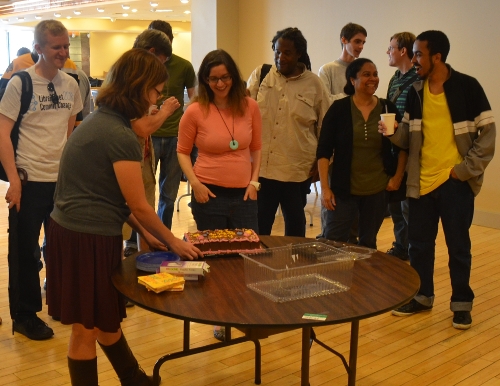 Looks pretty tasty eh?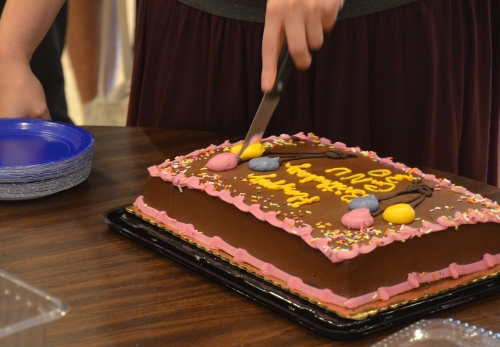 The afternoon was jam-packed with lightning talks, which left people pretty thirsty.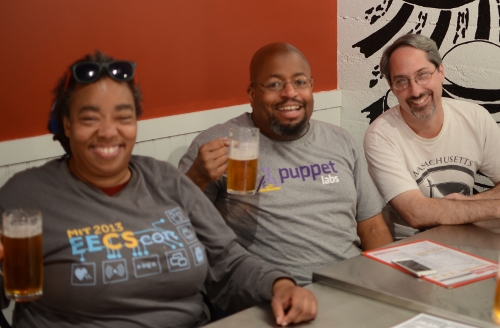 Around the corner at the Tasty Burger, a good time was had by all. Thanks so much to Rackspace for sponsoring the afterparty!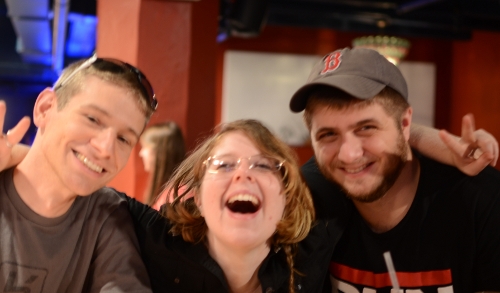 Thanks to everyone who attended and participated, making this year's event such a success. We're looking forward to an even bigger and better celebration next year!