Bradley Kuhn Joins the FSF Board
by peterb Contributions
—

Published on

Mar 25, 2010 03:08 PM
When I started working at the Free Software Foundation in September 2001, it was to join a team that then-executive director Bradley Kuhn was putting together. It was a period of transition for the FSF.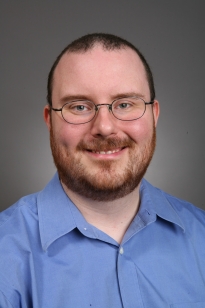 Most of our activity at that time involved publishing and distributing free software and free software documentation as part of our GNU Press operation. Building the FSF GPL Compliance Lab and expanding the infrastructure and support for the GNU project were early priorities in those days, along with finding new sources of funding for our work.
When Bradley left the FSF in 2005 much of that agenda had been achieved, and he joined FSF legal counsel Eben Moglen and Dan Ravicher to set up the Software Freedom Law Center. Shortly after that he also helped to start the Software Freedom Conservancy.
Bradley has continued to work closely with the FSF since then and today it's great to be able to formally announce that his long-term commitment to free software has been rewarded with a place on the FSF board of directors.
Whenever the FSF board discusses adding new members, Richard Stallman always stresses that the only criteria for acceptance onto the FSF board is whether an individual has a track record that shows they will defend the principals of software freedom in all circumstances.
Congratulations Bradley on achieving that recognition!