Be part of LibrePlanet 2022: Submit today!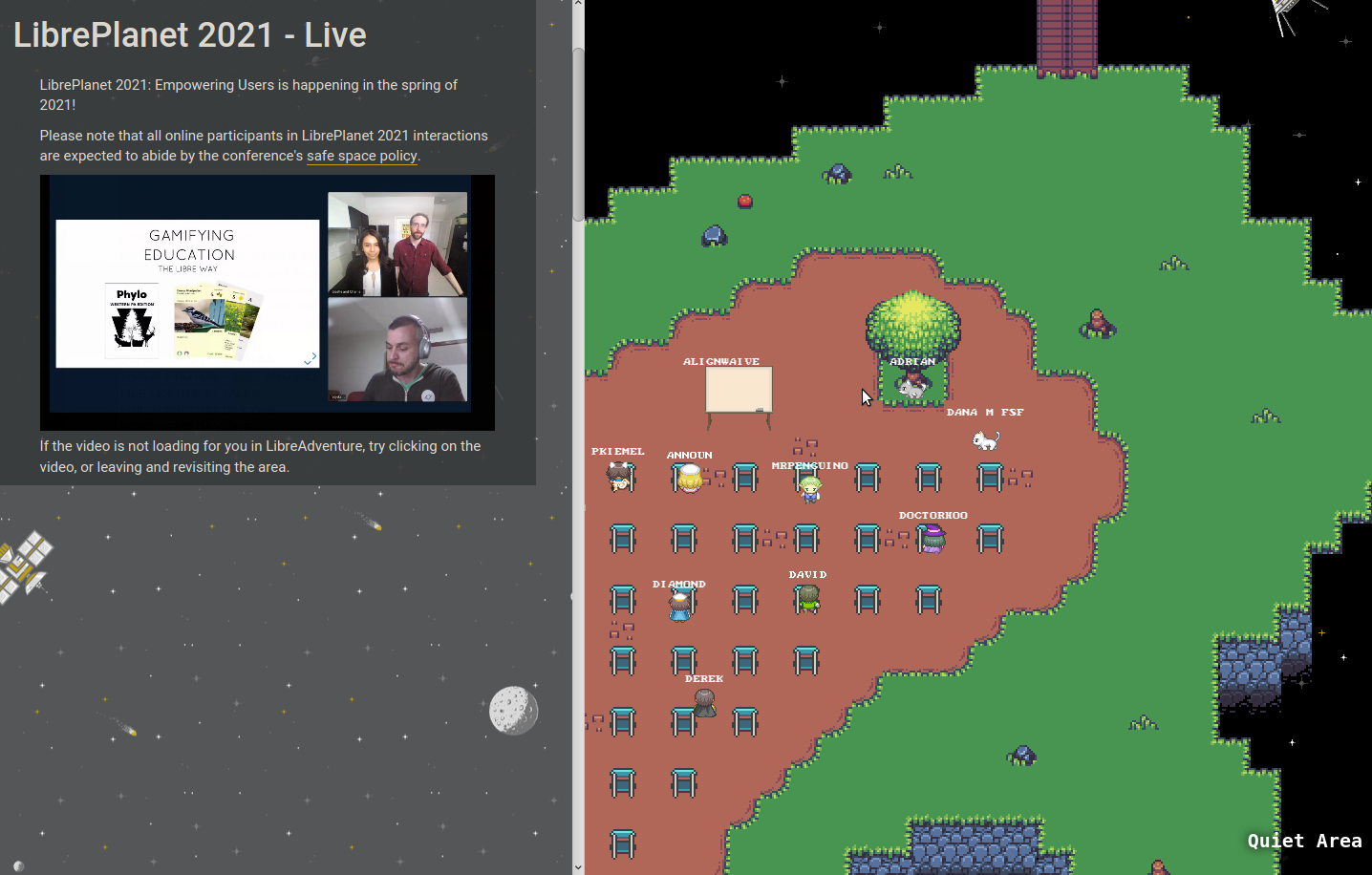 The call for LibrePlanet sessions and Awards nominations will close this Wednesday. With holiday preparations taking up its share of energy, we thought a last reminder just might be the last push you needed to bring pen to paper (or finger to keyboard!) and submit your ideas for a presentation, workshop, panel, or instructional video at LibrePlanet 2022: Living Liberation. The event will be held on March 19 and 20, 2022. Registration for the conference will open in a few weeks. Keep an eye on our communications as well, because we'll be announcing our first keynote soon!
Submissions for LibrePlanet 2022 are now closed
The Call for Sessions for LibrePlanet will close on December 15, at midnight AOE (anywhere on earth). If you haven't submitted yet, there is still time to be part of the program. This year, LibrePlanet will explore the theme "Living Liberation," and we are looking forward to exploring free software through the lens of this year's theme in sessions about software development, copyleft, community, and other related issues.
Please have a look at our previous Call for Sessions blog post to learn more about the theme and the kinds of sessions we would like to see. If you have questions about your session, join us in the #libreplanet Internet Relay Chat (IRC) channel on Libera.Chat, or email campaigns@fsf.org. You can make changes to your submission later if you feel you are not quite prepared, but only submitting before the deadline will guarantee a review.
Free Software Awards nominations also closing
These next few days are also your last chance to nominate your free software heroes for the Free Software Awards, which are presented annually at LibrePlanet. Show your favorite free software community members that you care by nominating them for an award in one of our three award categories. Don't assume that someone else will nominate your chosen nominees -- the committee does take into account the amount of times a project or person is nominated. The deadline for the awards will remain the same as the CFS deadline.
Support LibrePlanet by becoming an exhibitor or sponsor
LibrePlanet is organized by the FSF, a 501(c)(3) charity. Your contribution allows us to create a truly valuable event for many people all over the globe by making the production of the event possible, and allowing us to livestream the event.
We also offer unique opportunities for businesses and other organizations to connect to a community that is dedicated to free software, tailored to an online experience. For more information you can contact campaigns@fsf.org, and download the prospectus from the LibrePlanet event site.
Early bird pricing for exhibitors has already started, and will be available until February 20, 2022. Regular exhibitors will be pleased to see that due to lower expenses for the online event, we can offer the exhibitor space for a lower price than our traditional in-person event exhibitor price. Information on how your company can be represented in our virtual exhibit hall, or to further sponsor the LibrePlanet conference, please email campaigns@fsf.org. I hope to see you at LibrePlanet 2022!
Help out with LibrePlanet by working on LibreAdventure
We have also started preparing for the work on everyone's favorite aspect of last year's event: LibreAdventure! We need volunteers to get the program ready for 2022's event by helping us work on some bugs. We'll need JavaScript developers, volunteers with basic Web design skills, and map builders, to name a few. We'll be providing more information about this soon, but if you have experience you think might be valuable, please let us know at campaigns@fsf.org.