October 2020 cards (Trisquel 9.0)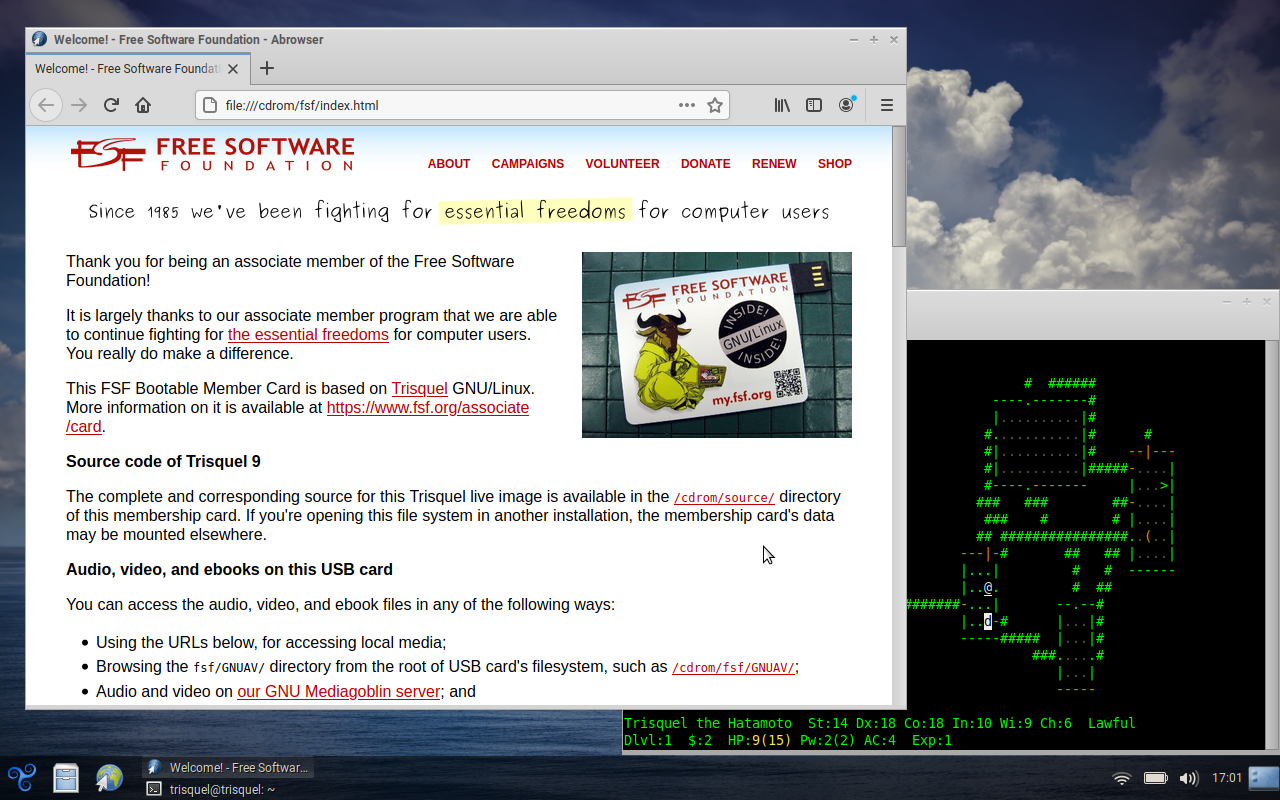 Instructions for finding and using the source code for the FSF USB membership card, with Trisquel 9.0, newly revised in October 2020:
The USB member card ships with Trisquel sources pre-installed. When booting from the card, take a look under /cdrom/source.
The card creation scripts, and Trisquel 9 source code are available for download. The creation scripts build the bootable device, and install additional audio and video files for offline use.
A USB card that does not boot likely was improperly unplugged (whether physically or from power loss) before being unmounted, resulting in what is called a dirty bit. If this happens, you can repair the volume by running a variation of the command fsck -a /dev/sdb2 where /dev/sdb is the USB device and following the prompts.
Happy Hacking!