Jacobo Nájera
Jacobo Nájera worked on removing roadblocks to the FSF using Trisquel GNU/Linux (amd64 LTS) on its servers.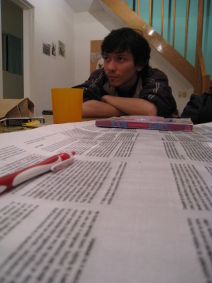 He is a student at the Universidad del Claustro de Sor Juana. For fun he also develops for the Musix GNU/Linux distribution. Trisquel and Musix GNU+Linux are both on the FSF's Free GNU/Linux distributions list. In 2006 co-founded Zonainter, a project that has a idea of helping to spread and development of free software, mainly in Latin America where he is a sysadmin.
Jacobo is concerned and works around digital preservation and technological autonomy. The main problem is the most preservation systems are powered by proprietary technology and nonfree software. Currently he is researching about transcoders and design systems with rsync, ffmpeg and other tools, and proposes paradigms to combat these problems.