The Gluglug
The LibreBoot X60 laptop was awarded Respects Your Freedom certification on December 19th, 2013.
The LibreBoot X60 laptop (formerly called the Gluglug X60) is available for purchase on
http://shop.gluglug.org.uk
The Respects Your Freedom computer hardware product certification program encourages the creation and sale of hardware that will do as much as possible to respect your freedom and your privacy, and will ensure that you have control over your device.
Details on source code that was certified can be found at http://ryf.fsf.org/gluglug.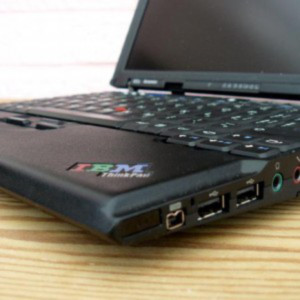 Gluglug is very proud to have achieved RYF certification and we will always try to exceed the requirements. The mission of Gluglug is to promote free software in a practical way by making it easy to find a system built for total freedom. With the X60 laptops sold through the site you get everything: free boot program, free operating system, free drivers, free applications. The machines also come pre-fitted with a new 802.11n wireless card that is fully compatible with free software.

The machines come fully loaded with Trisquel GNU/Linux, and they can also have gNewSense or Parabola GNU/Linux installed on request. With the LibreBoot X60, you get full source code for all of the tools used to create the boot program, plus documentation. If you want to hack your machine, you can. That's really the whole concept.

You also get updates, so when the Gluglug makes a substantial change to the firmware it ships, you will receive a copy of it along with documentation for how to flash it and tweak it to your needs.

A project like this is especially important in this day and age when more and more devices are becoming locked down with things like Restricted Boot, and containing hardware-based backdoors. The LibreBoot X60 provides an opt-out for that kind of mistreatment.

Francis Rowe