« El software libre en la ética y en la práctica »
Lima, Peru - Universidad Nacional Mayor de San Marcos, auditorio Ella Dumbar Temple, Av. Universitaria /Av. Germán Amézaga s/n. Edificio Jorge Basadre Ciudad Universitaria,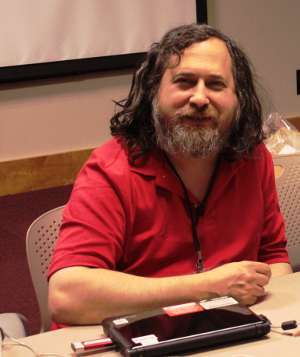 This is a speech by FSF president and founder, Richard M. Stallman.
See a list of all upcoming talks by Richard M. Stallman or help promote the event by downloading posters for Stallman events
Richard Stallman hablará sobre las metas y la filosofía del movimiento del Software Libre, y el estado y la historia del sistema operativo GNU, el cual junto con el núcleo Linux, es actualmente utilizado por decenas de millones de personas en todo el mundo.
Favor de rellenar este formulario, para que podamos contactarle acerca de eventos futuros en la región madrileña.