"El movimiento del software libre"
Madrid, Spain - Salón de Actos, Escuela Politécnica, Universidad Autónoma de Madrid Superior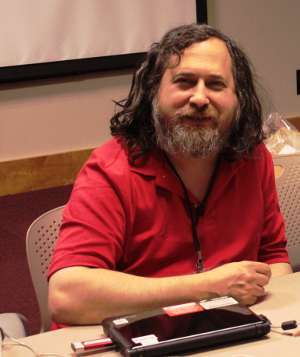 This is a speech by FSF president and founder, Richard M. Stallman.
See a list of all upcoming talks by Richard M. Stallman or help promote the event by downloading posters for Stallman events
Quando
08/05/2012
das

16h00

até

19h00

Onde

Madrid, Spain

Nome do Contato
cdi-l@uam.es
Telefone do Contato

+34 914972866

Adicionar evento ao calendário

vCal




iCal
Richard Stallman hablará sobre las metas y la filosofía del movimiento del Software Libre, y el estado y la historia del sistema operativo GNU, el cual junto con el núcleo Linux, es actualmente utilizado por decenas de millones de personas en todo el mundo.
Favor de rellenar este formulario, para que podamos contactarle acerca de eventos futuros en la región madrileña.