Logiciel Libre, Société Libre et Solidaire
Marseille, France - grand amphithéâtre du campus Saint-Charles, 3 place Victor Hugo (M° Gare St Charles)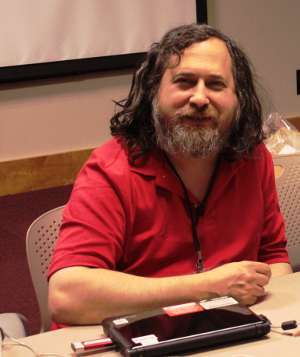 This is a speech by FSF president and founder, Richard M. Stallman.
See a list of all upcoming talks by Richard M. Stallman or help promote the event by downloading posters for Stallman events
Cuándo
22/02/2012
de

18:30

a

21:00

Dónde

Marseille, France

Nombre
Assodev-Marsnet
Teléfono de contacto

+33 (0)6 84 04 37 01

Agregar evento al calendario

vCal




iCal
Richard Stallman parlera des buts et de la philosophie du Mouvement du Logiciel Libre, ainsi que de l'histoire du système d'exploitation GNU, qui en combinaison avec le noyau Linux est aujourd'hui utilisé par des dizaines de millions d'utilisateurs dans le monde.
Veuillez remplir notre formulaire de contact, pour que nous puissions vous contacter au sujet d'événements à venir dans la région marseillaise.